I love Nordstrom. I don't know that I can stress that enough. Nordstrom is HANDS DOWN my favorite department store. And they are having a great sale right now. In fact I have gone a little crazy buying things because the sale is THAT GOOD. I am also stalking the website because items are refreshing constantly so there are some great things still popping back up. I really am not being paid or anything and really did purchase these items myself (although Nordstrom I would love to blog for you haha hit me up). Here are some of the things I have bought thus far (use ebates for 3% cast back):
The first item I snagged in the sale are the famed Kate Spade Glitter Stud Earrings. I think these will be SO fun around the holidays, and since I got the multicolor glitter (sold out for now but keep checking) they are pretty much a neutral. Right now only the aqua, pink, and silver are available. Silver is a great neutral.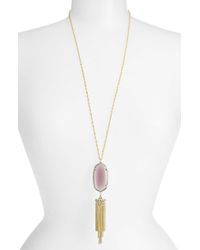 Another item I snapped up in a flash was the Kendra Scott Rayne Necklace in emerald. I love me some Emerald green year-round so I think I will get a lot of wear out of this. Currently the only color left is amethyst but y'all keep checking. I ordered the emerald because BOOM it popped back up one day!
For those of you who don't know, about a year ago I switched jobs and now have a much more casual office environment. I wear a lot of jeans to work and I try to wear blouses and tunics. I didn't even know the above tunic existed until I discovered a blog called Pinterest Told Me to (seriously one of my new favorites) This Pleione Mixed Media tunic has a woven front with knit sleeves and arms. I actually saw these in person yesterday at Nordtrom  and they are like BUTTER. I think that these are going to be my new go-to tunic. Currently I am a Lilly Pulitzer elsa addict but they aren't so practical when it is hot as hades outside. I also can see these transitioning well from the office in the event I ever go out or have a date. AND THESE ARE MADE IN THE USA!
Another item I have bulk purchased is the Nordstrom Two-Way Seamless tank! These aren't really supposed to be shape wear but I think they will smooth and support a little bit. I really like the material and I like the variety of colors that they come in!
This might be a little bit TMI but I love me some Hanky Panky Panties. I call them Magic Panties and actually have gifted them to several of my friends who have raved about them. They solve the VPL problem as well as being super comfortable. These do NOT dig into you and are perfect for travel or even if you have to sit down a lot at work. I hate panties that dig in! These are also proudly made in the USA. I always appreciate how many items Nordstrom carries that are made in the USA.
My beloved "Norts" aka the Nike Tempo Shorts are also included in the sale. I ordered one pair.
For Pure Barre I LOVE Zella leggings (NOT Z BY ZELLA FROM NORDSTROM RACK THEY AREN'T THE SAME FYI). They provide support, stretch, and they don't roll down during class. Heads up though they are REALLY long. I pull them over my heels when I wear them to barre class. I also don't wear these as non-workout attire.
GB