Hello Friends,
First of all sorry for not blogging in like three years. I don't really consider myself a "blogger" at all but I still pay for the hosting of this website so here we are.
If you haven't heard yet, I am getting married in January. I have been a little behind the curve with the whole wedding planning thing and have been working on my wedding registry as of late. One thing I am not registering for is wedding China. The most common reason not to register for China is the belief it is impractical which I fully respect. The reason I am not registering for China is that I already have several sets. Two of my sets were thrifted, and three of my sets were inherited/passed down. The only kind of China I do not currently have is fall/Thanksgiving themed china. One could make a very convincing argument that my Grindley "Queensbury" China that I thrifted features pheasants and therefore it is appropriate for Thanksgiving.
Don't get too excited upon seeing this China. I have an ebay alert and literally buy pieces any time they are available 😉 all because I got a "great" deal on several pieces for $20 at an antique mall and now I feel compelled to try to complete the set.
Anyways, here is are some of my favorite China patterns: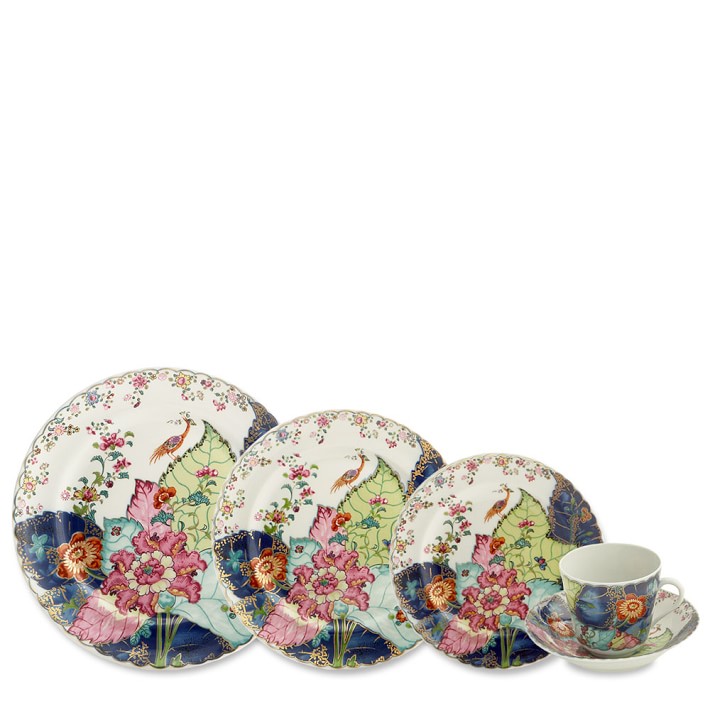 Tobacco leaf is a very obvious choice but I just love how colorful and cheerful it is. However, even if I was registering for China I probably would not include it due to the price point. I feel like a jerk putting super expensive items on our registry because I do not want to make anyone uncomfortable or feel like they are obligated to spend a small fortune on us.
I really like colorful China, and this Vista Alegre Paco China certainly fits the bill. It is at a better price point that the Mottahedeh china but clearly would not be super practical for all uses. This would feel a bit odd at Thanksgiving and at Christmas. I think it is for the China magpie such as myself that has multiple sets for multiple occasions.
The GA girl in me loves the peaches in this pattern. I also like that it is a classic chinoiserie pattern. This looks like it could have been your grandmother's China from the 1950s. It is more subdued so I think it would work well for most occassions.
If I can ever find a set of Juliska country estate in any colorway either at an estate sale or while thrifting I will pick it up. I love the flint colorway for Halloween, Thanksgiving, and Christmas and I love that it is microwave and dishwasher safe. We currently use a thrifted set of Blue Willow dishes as our everyday dinnerware which is also very versatile. I also love the petal colorway of country estate.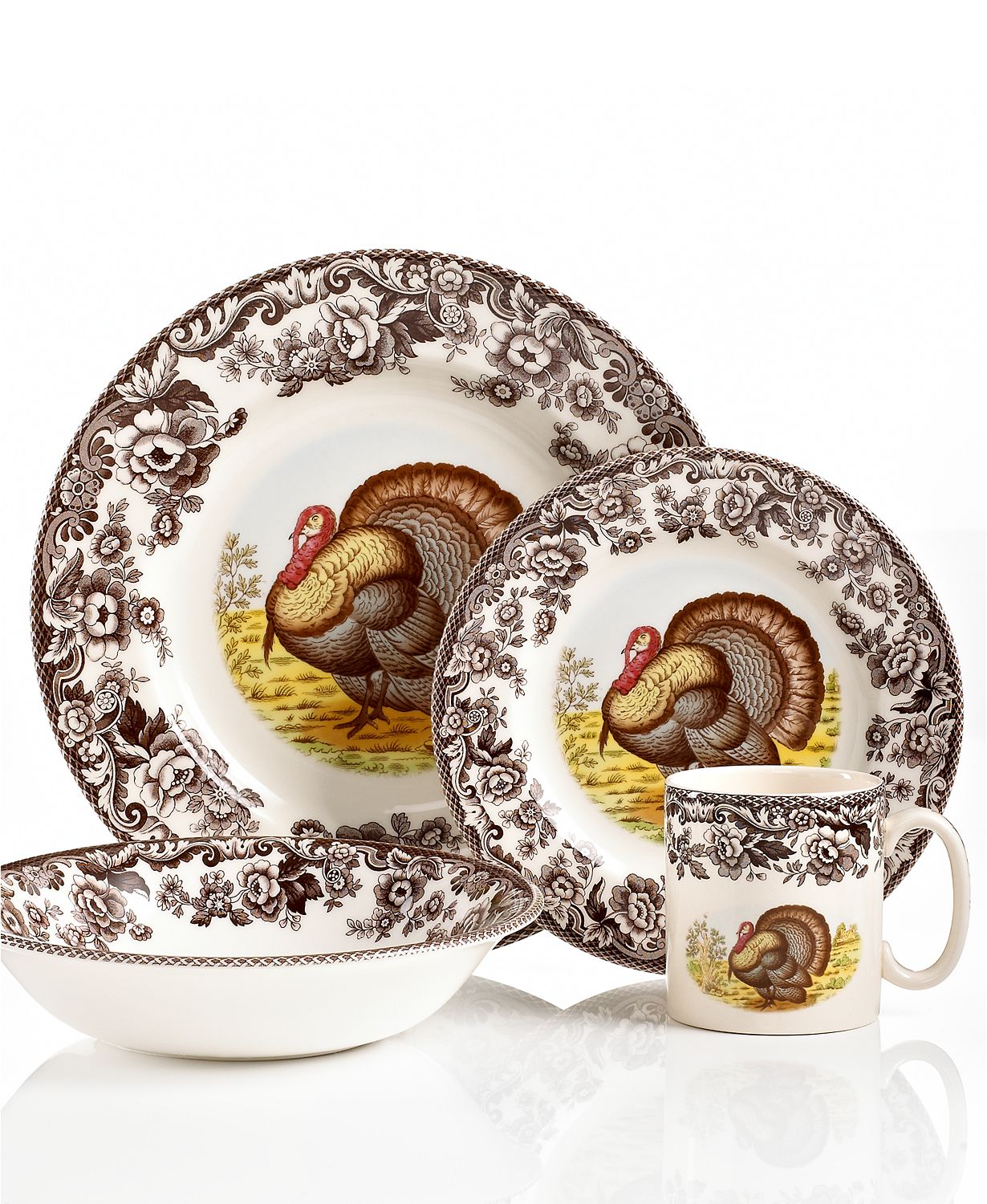 I currently feel like Thanksgiving china just to have for Thanksgiving is a bit of an extravagance BUT this Spode Woodland Turkey dinnerware is both dishwasher and microwave safe so it could be used daily in the fall but as of right now I cannot rationalize owning this. Spode recently re-patriated their production back to England so I am eager to see if their quality improves. I see their items often at homegoods and have never been super impressed by the quality.
Last but certainly not least on this list, I love the simple elegance of this Pickard Monogrammed China. I know monogrammed china is a little tricky to pass down so I would consider just doing an "A" for my soon-to-be last name instead of a couple's monogram. Working in Manufacturing I am a sucker for items that are made in the USA and Pickard still manufactures all of their China in Illinois. I want to point this out especially since Lenox just closed their North Carolina factory in favor of outsourcing production. As I write this post I am actually pondering adding some Pickard monogrammed items to our registry 😉
Homortable mentions:
Herend Green Chinese Bouquet (or even the rust color because GO VOLS)
GB